So....more than once in my life I have wondered,
"what on earth is Mom thinking"?
When I saw the PVC come in a few weeks ago, I thought we were going to build another jump for the agility yard. It all looked pretty normal, maybe a little small for a jump, but still normal until she started attaching wheels to it. Hmmm....portable jumps?......
NOT!
This is the first time I was outside with my cart. I didn't mind it to much at first, but when the snow started sticking to the wheels and it was making a CRUNCHING sound, I knew for sure it was going to catch me.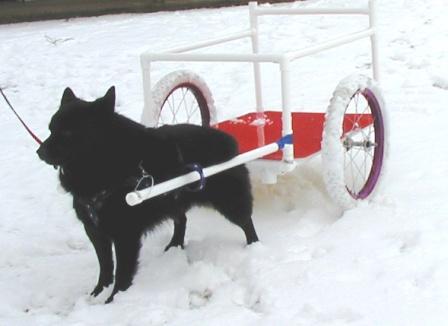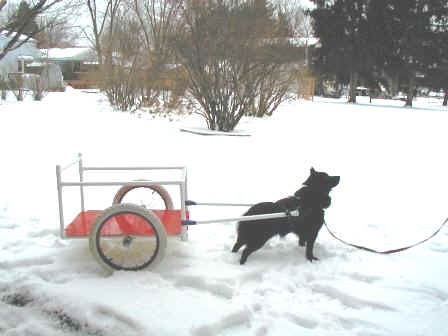 (Cart is made out of 7/8" furniture grade PVC. It's balanced so there is no weight on Monty's shoulders.)
Agility
Monty's Salad
hospital visit

(unfortunately the guestbook has been discontinued because of some very rude people. (spammers.... and they probably don't even have a dog) If you would like to sign my book, just drop Mom an e-mail and she'll add it.

View Guest book